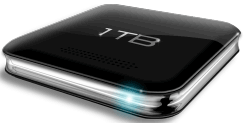 Package is a collection of software items, in two formats. In ISO image format ready to be installed and in VM (Virtual machine) format with already installed software.
Package will be delivered on external HDD via DHL. 
An ISO image file is a snapshot of the data and layout of a CD or DVD, saved in ISO-9660 format. Software on it is ready to be installed from the virtual drive like Daemon TOOLS to a PC, or ready to be burned on a disc. 
Virtual machine (VM) is a software computer that, like a physical computer, runs an operating system and applications. 
VM package details:
Already installed software on VM
VM  is delivered on external USB 3.0 hard disc (HDD) via DHL
VM OS (guest operating system) is Windows7 Ultimate, multilanguage (English, French, German, Italian, Spanish)
User just plugs the HDD and gets all software running in few minutes on his computer
User can choose VM with his preferred language already set up for both software and Windows
VM  is able to be copied and used on multiple computers without restrictions
If properly configured, VM performance should be similar to a host PC with all installed applications
There is no expiration date
Virtual machine (VM): VMware Workstation Pro
Minimum Computer configuration:
Operating system (OS): Windows 7/8/10 64-bit
RAM: 4GB
CPU: 2 cores
Recommended Computer Configurations:
Operating system (OS): Windows 10 64-bit
RAM: 8GB or more
CPU: 4 cores or more