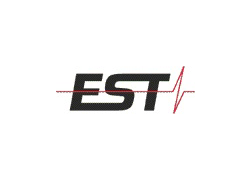 Perkins EST 2023A (Electronic Service Tool) with built in Factory Passwords Generator!
Perkins EST (Electronic Service Tool) is a software for dealer diagnostic tool for Perkins engines.
Perkins EST is designed to run on a personal computer (PC) under Microsoft Windows. It will communicate with the Electronic Control Modules (ECMs) through a communication data link thus allowing you to diagnose existing and potential problems, configure the product, and obtain data for analysis.
With this service tool, you can:
View active and logged diagnostics
View events where irregularities occurred and were logged by the ECM
View the status of a group of parameters (temperatures, pressures, etc.) simultaneously
Record and log performance data
Graph a group of status parameters
View the current configuration of an ECM
Change ECM configurations
Perform diagnostic tests
Perform calibrations
Print reports and diagnostic results

For some machine and engine products, additional functionality has been included with the service tool program.
We will download and install this sofware remotelly on your PC.